We will continue to make difference in the concrete batching plant industry by maintaining our technological investments with the vision of having the world's most technologically advanced concrete batching plant factory.
Mustafa ALPAGUT | Chairman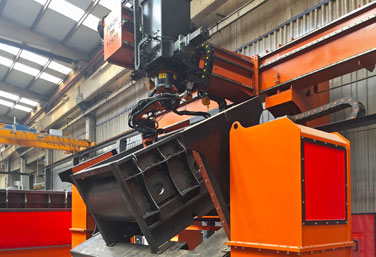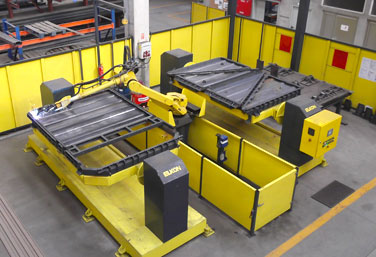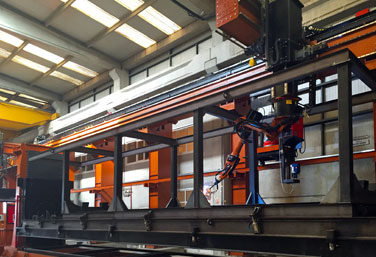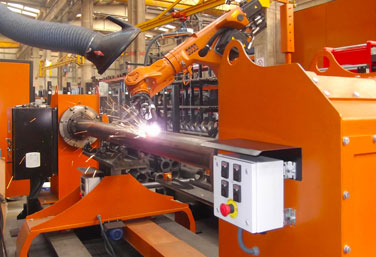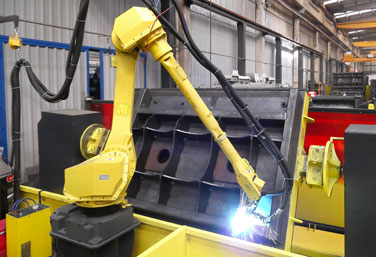 Having the most advanced technological and powerful production facilities to manufacture the equipment which are leading the sector and meet the expectations and requirements of the customers are always very important for ELKON.
In the awareness of this, ELKON has expanding its production facilities since its foundation in 1975 and now ELKON has been carrying out its manufacturing activities with its experienced staff and by using modern manufacturing technologies in its 4 factories having 85,000 m² production area in Cherkezkoy which are ELKON-1 (Concrete Batching Plant and Mixer Factory), ELKON-2 (Mobile Concrete Batching Plant Factory), ELKON-3 (Cement Silo and Transfer Conveyor Factory), ELKON-4 (Compact and Stationary Concrete Batching Plant Factory), and the latest addition is ELKON-5 . ELKON has been carrying out its management activities in its headquarter having 1200 m² area which is located in Esentepe-Istanbul, Turkey.
ELKON has reached the production capacity of 500 units/year concrete batching plants thanks to its integrated production facilities, manufacturing power, technological infrastructure, experienced engineers and team.
ELKON, which is using the most advanced technology available in concrete batching plant manufacturing process, has accelerated its investments in the technical production infrastructure in order to achieve its target of being the manufacturer which uses the world's most advanced technology.
To achieve this target it has enriched its mass production lines by 13 different production stations with automatic welding robots in addition to the existing CNC processing machines, laser cutting machines, high-precision production molds.
In the robotic welding stations, welding operations of twin shaft mixers from 1500/1000 l. capacity to 7500/5000 l capacity and aggregate storage silos (12 meters length) can be performed for the first time in Europe along with the welding of cement screws, bolted type cement silos, aggregate storage bin panels.
Higher quality, accurate and quicker production can be reached by means of the automated welding robot stations. On the other hand, flexibility in the production and sustainable high quality can be achieved with the modular production.
With the new robotic welding machines, ELKON has reached to the following production capacities;
The annual production capacity of 500 aggregate storage bins with different capacities in one shift.
The annual production capacity of 1800 cement screws with different capacities in one shift
The annual production capacity of 1000 cement silos with different capacities in one shift
ELKON, which conceives "Respect the Environment" as a company policy, has been using the latest technology paint booths in all of their factories. Thus, the environment is protected against toxic waste through approved filtering. The rain water is reused by recycling in all ELKON factories and waste materials generated during manufacturing processes are received and annihilated by private companies in their chemical waste department.
Thanks to the special roof-top design and roofing materials used for the necessary lighting, the daylight is being utilized to the maximum. Thus, illumination and energy consumption are reduced to the lowest level. Required lighting in the facilities is minimized due to special roof design and special roof materials, so the energy consumption of lighting and heating has been decreased.