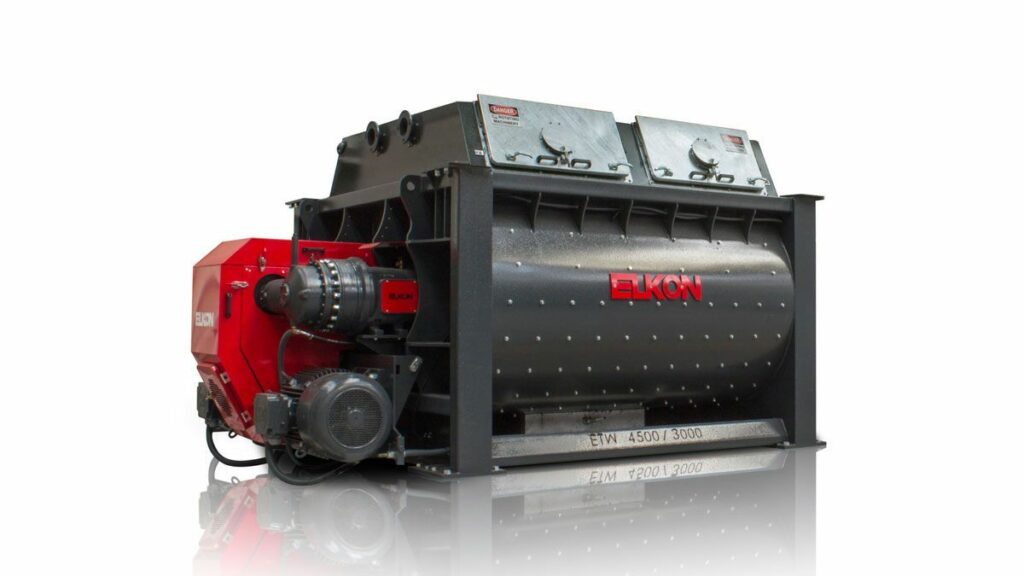 ELKON twin shaft mixers, which successfully produce concrete for various projects all around the world, has been manufacturing in ELKON's technological factories for long time. ELKON is capable of producing 500 twin shaft mixers per shift annually thanks to its fully automated robotic welding lines.
Elkon Benefits & Advantages
Longer lifetime with robust mixer body manufactured by fully automatic welding robots

Able to produce of all kinds of concrete




(Ready-mixed concrete, precast concrete, roller-compacted concrete-RCC, heavy concrete, etc.)

High homogeneity even in shorter mixing times

Highly wear-resistant, durable wearing parts

Easy maintenance due to wide maintenance gates and bolted type replaceable linings

Heavy duty gearbox (Brevini or Bonfiglioli from Italy)

Automatic lubrication system (Lincoln – Germany)

Universal compatibility to existing concrete plants with compact design.
Steel body of ELKON twin shaft mixers is specially designed to provide high durability and long-life time. ELKON twin shaft mixers are being manufactured by fully automated welding robots without any human interference.
The replaceable inner linings are made of wear resistant Hardox wear plates (SSAB-Swedish). The body linings and mixing paddles are highly wear resistant cast steel (NiHard 4) as well.
Thanks to the specially designed cross-sections of the paddles and their special settlements inside, all materials in the mixer thoroughly interpenetrate each other. That is why required mixture homogeneity can be achieved within optimum mixing time.

ELKON twin shaft mixers are available in a wide range of capacities ranging from 1 m³ to 6 m³ concrete discharge per batch. Twin shaft mixers can be equipped with double discharge gates or wider/shorter discharge gates, manual sampling device, high pressure mixer washing system, humidity and temperature sensor, camera etc. as per request and/or they can be specially designed for RCC (Roller Compacted Concrete) production.
Thanks to RCC-twin shaft mixers developed by ELKON engineers, roller compacted concrete (RCC) can be produced with high performance and high capacities to be used in dam and road projects.
We can provide optional configurations to meet your specific concrete needs!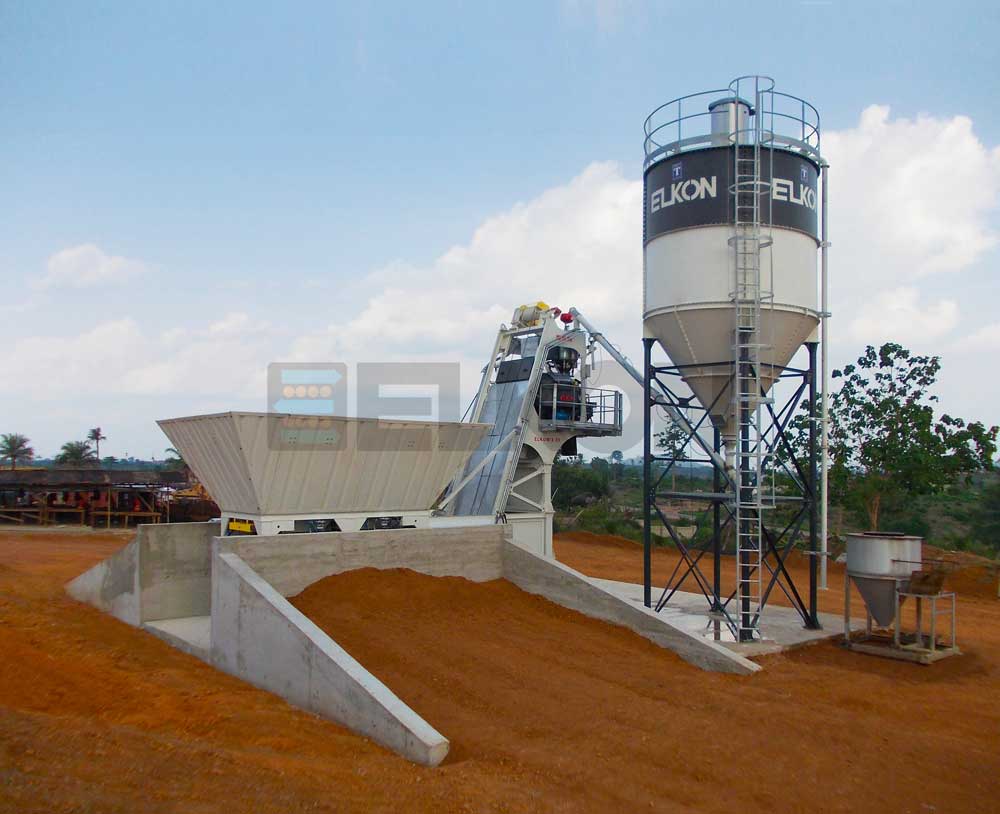 A Civil Engineering company based in Republic of Sierra Leone, West Africa which major focus is on
Read More »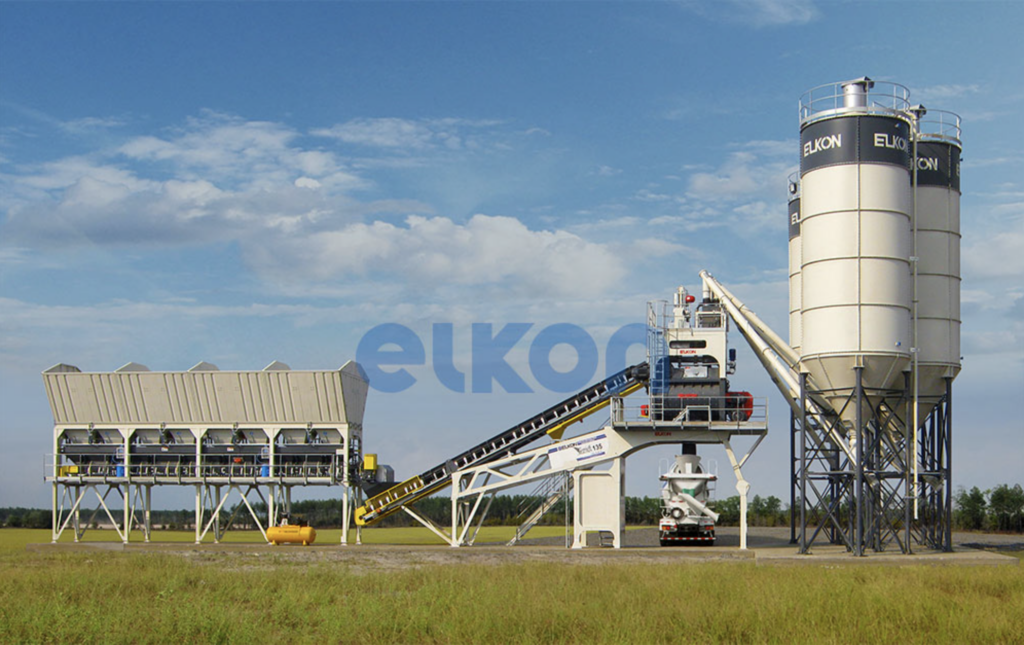 ELKON has recently put into operation another concrete batching plant, which is ELKOMIX-135 Quick Master Compact Concrete
Read More »