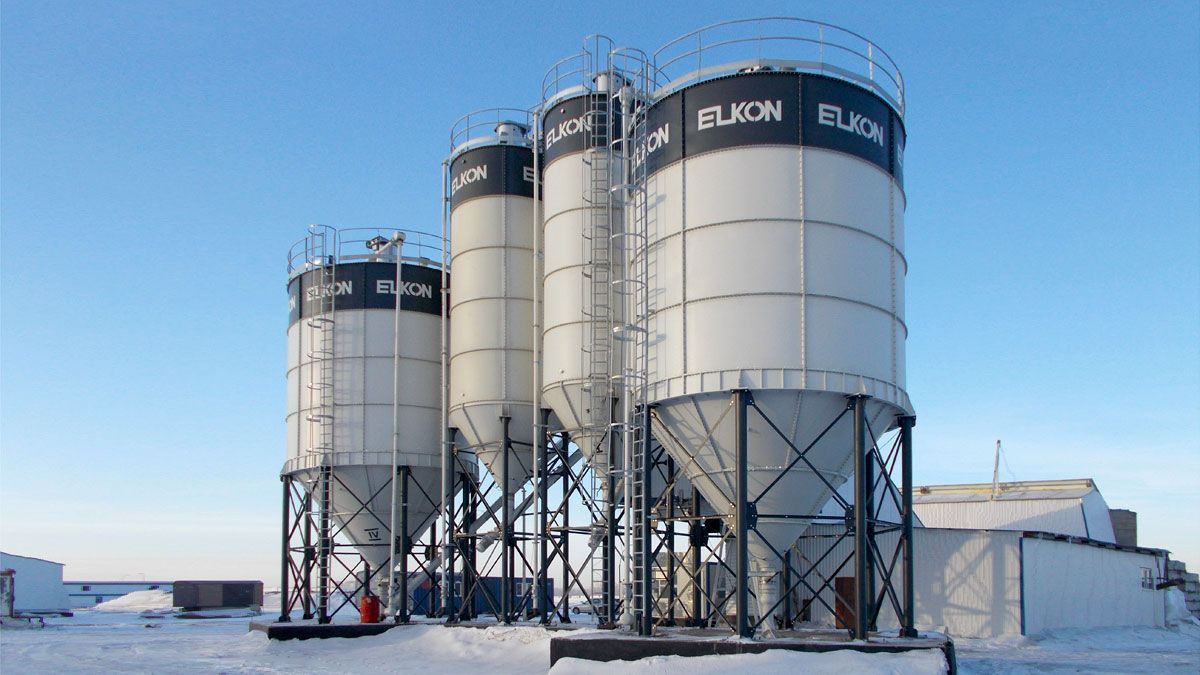 CEMENT SILO & SILO EQUIPMENT
ELKON Cement Silos are being manufactured in ELKON cement silo factory (ELKON-3) by means of fully automated welding robots in precise molds. All cement silos from 50 tons capacity to 500 tons capacity are manufactured as bolted type for easy and cost-effective transportation.
Elkon Benefits & Advantages
Highest level of product quality
Silo parts are manufactured with automated laser cutting and drilling technologies
Pre-coated and final coated by JOTUN brand paint and professionally packaged
Silo accessories available: such as cement max-min level indicator, cement silo filter, pressure relief valve, air shocking systems, pinch valve, level measurement systems, etc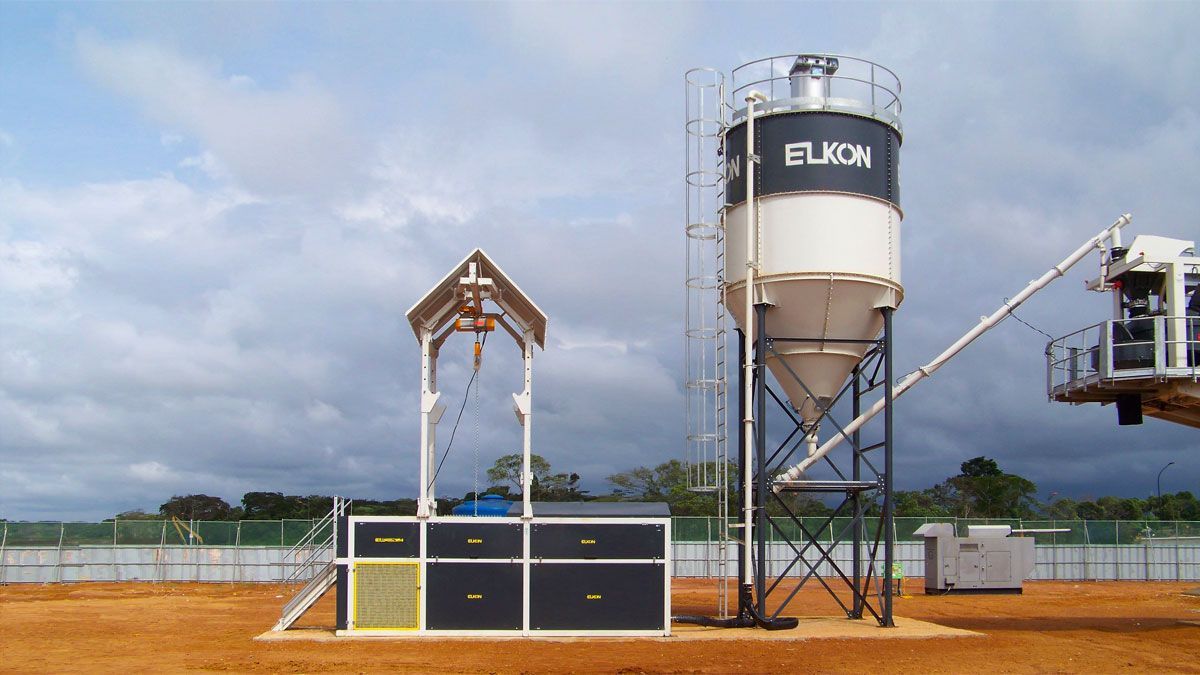 Cement delivery systems can vary depending on the cement supply type. ELKON provides different cement delivery systems to transfer cement supplied by bags, big bags, cement trailer or rail wagons to cement silos.
Elkon Benefits & Advantages
Pneumatic Cement Feeding System
Feeding Hopper
Cement Prefeeding Screw
Cement Feeding Compressor
Storage Tank
Pressure Tank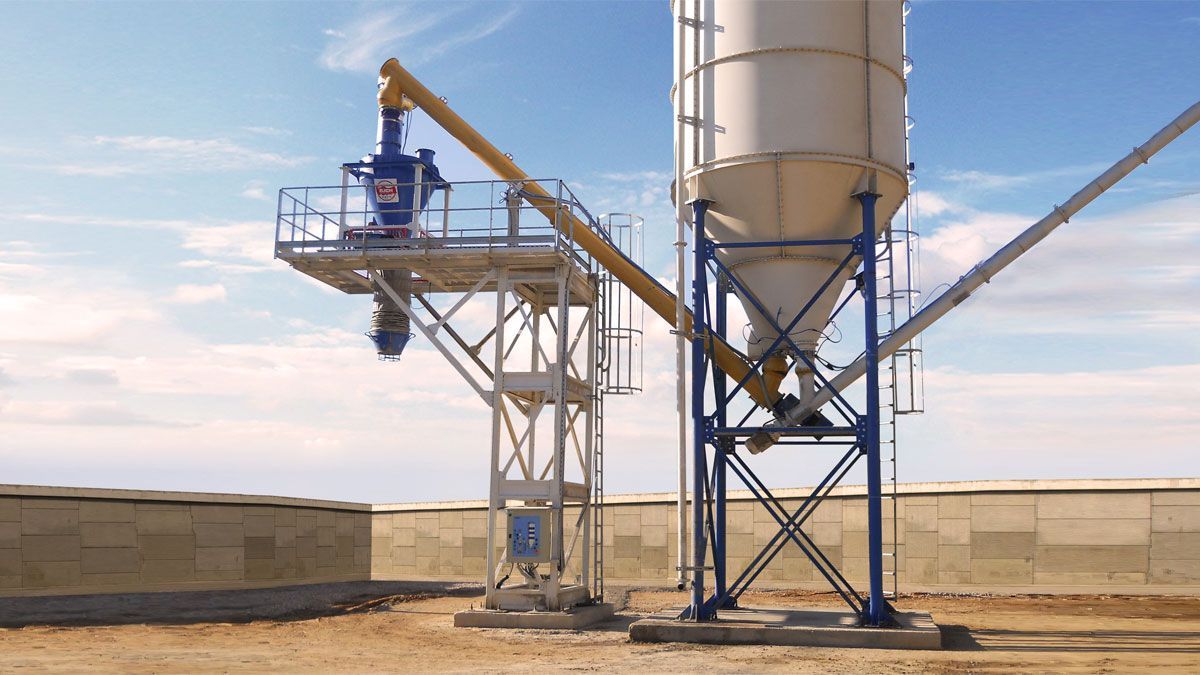 TELESCOPIC CEMENT LOADING SYSTEM
ELKON telescopic cement loading system is used to load the cement from the silos into the cement bulk carrier.
Elkon Benefits & Advantages
Quickly discharged to the cement trailers
Support legs allows bulk carriers parking under the discharge point
Equipped with level indicator
Fan filter system to prevent powder
User-friendly control panel