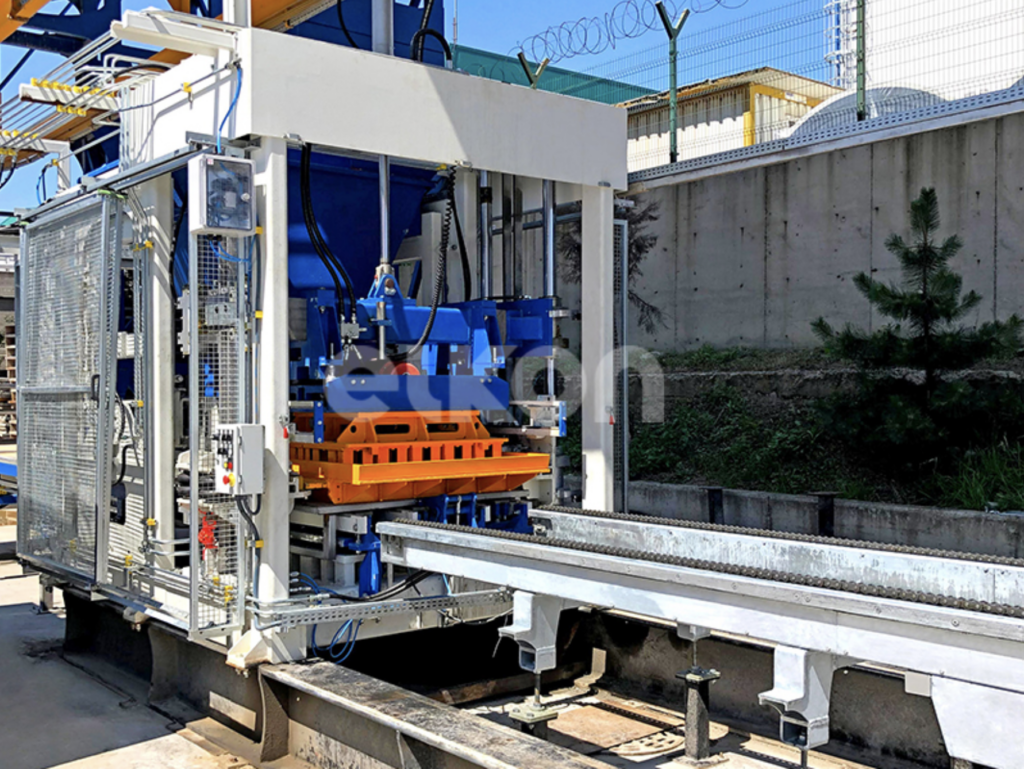 ELKOBLOCK-25S SINGLE PALLET BLOCK-MAKER
With almost 50 years of experience, technological production and innovative approach in concrete machinery, ELKON has designed a premium block making machine aiming for sustainable high quality and optimum performance in concrete block production.
ELKOBLOCK-25S block making machine can be used for pallets with or without legs. Its compact structure and modular design make the ELKOBLOCK-25S preferable in a wide range from economical solutions to a fully automatic robot system that can operate with maximum operator speed. Optimum operation is provided for production, stacking, additional processing and packaging according to the preferred method. 
ELKOBLOCK-25S concrete block making machine with use of certified high-grade steels in its production and four columns system with chrome-plated guides is designed to ensure the highest durability and longest lifetime, even in heavy-duty conditions.
Some superior features of ELKOBLOCK-25S are the shifting feeding grid inside backing concrete feed drawer for high speed feeding, easy height adjustment for feed drawer and fast mold changing enables optimum performance during production and product type change.
ELKOBLOCK-25S single pallet concrete block making machine guarantees the easy, fast and high quality concrete block production due to its flexible user-friendly software.
ELKON which has provided the precast concrete plants and concrete transportation systems for the manufacturing of precast products in many countries all over the world, presents a complete solution to its clients by adding concrete block making machine into its product range.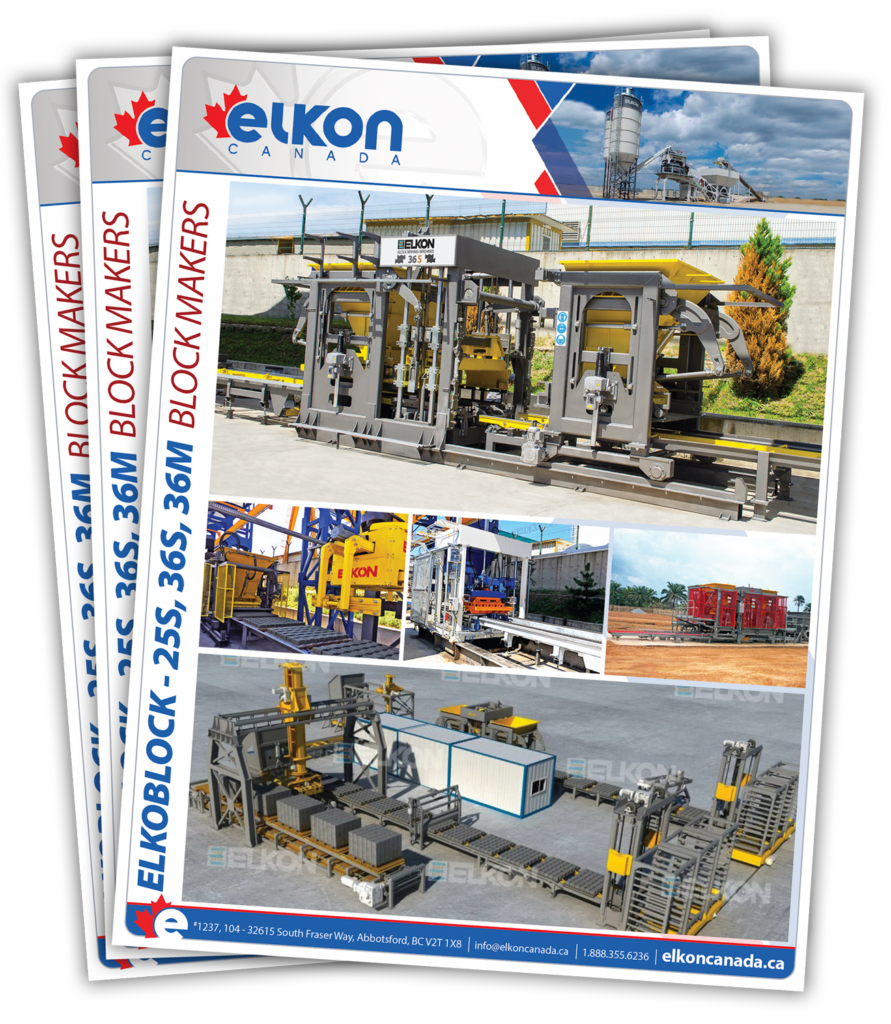 It is possible to produce 1000's of different types of concrete blocks. Please contact us for your requirements.
Elkon Benefits & Advantages
We can provide optional configurations to meet your specific concrete needs!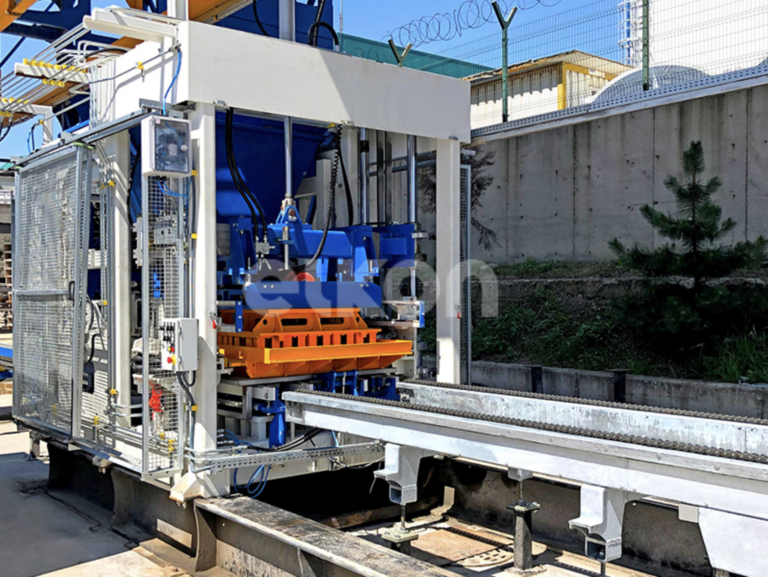 The new memer of ELKOBLOCK series concrete paver and block machines, ELKOBLOCK-25S offers optimum production performance wit
Read More »